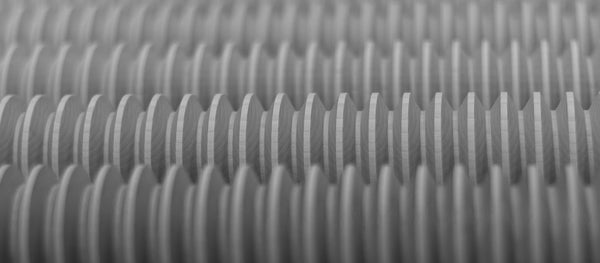 Finest Quality Woodworking Tools
Built in the USA since 2008
Precision Machined
Carefully built with a mix of modern technology and old-school craftsmanship
"I have installed dozens of his vises on benches and have one on my Roubo. Nick's wooden screws are the best – better than even the best vintage screws I've encountered."
Christopher Schwarz
"The best screw I've ever seen. This is it. This is how you clamp wood - It works. Why would you want anything else?"
Frank Klausz
Howdy. Love the blade I picked up a couple months ago. Best on the market, that's no BS. I don't think I've used a different blade in my 51 since getting one. When it dulls I sharpen it on the spot over swapping in an A2 because they chip/leave marks on end grain so quickly. It's crazy how much better these hold an edge. (CPM MagnaCut Handplane Blades)
Patrick B.
"I received my new screw today, it is wonderful! It is nice to see craftsmanship like that, it is a rare thing these days."
Will M.
I really enjoy the irons, I've tried many different brands for makers of new ones and yours are by far my favorite and the top performers.  (CPM MagnaCut blades)
Andrew M.
"The 2 basic kits I received are akin to functional art. Material and workmanship are of the highest quality. Until one sees in person what you do, they are missing out on the full experience."
Rick M.
"I don't think it would be physically possible to do cleaner work than what Nick has pulled off. These screws are a work of craftsmanship of the highest order."
Jameel Abraham
I'm really enjoying the replacement blade that you sent for my L.N. 102. It cut cherry end grain beautifully. I shall be ordering about 7 or so replacement bench plane blades from your company soon. (CPM MagnaCut Handplane Blade)
Chris M.