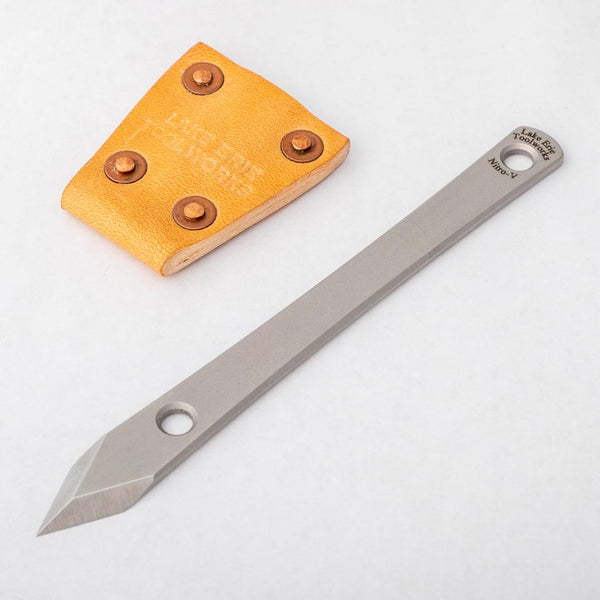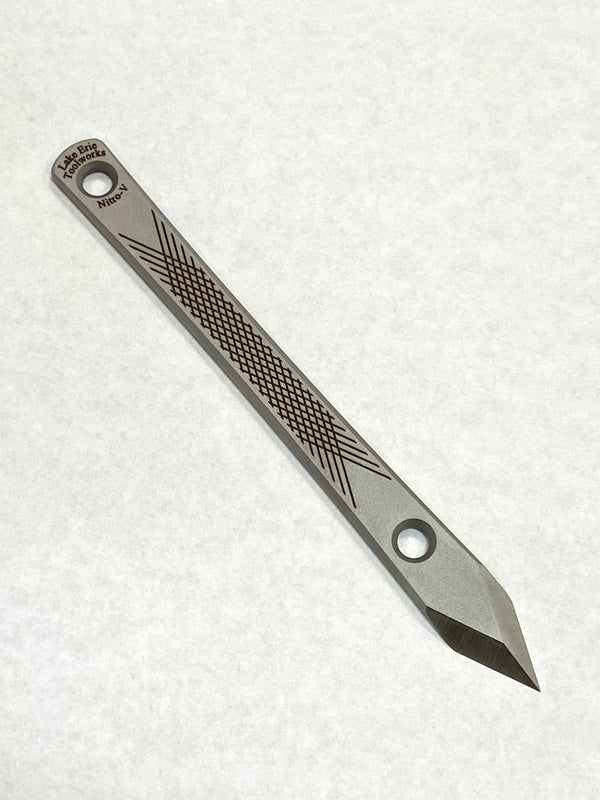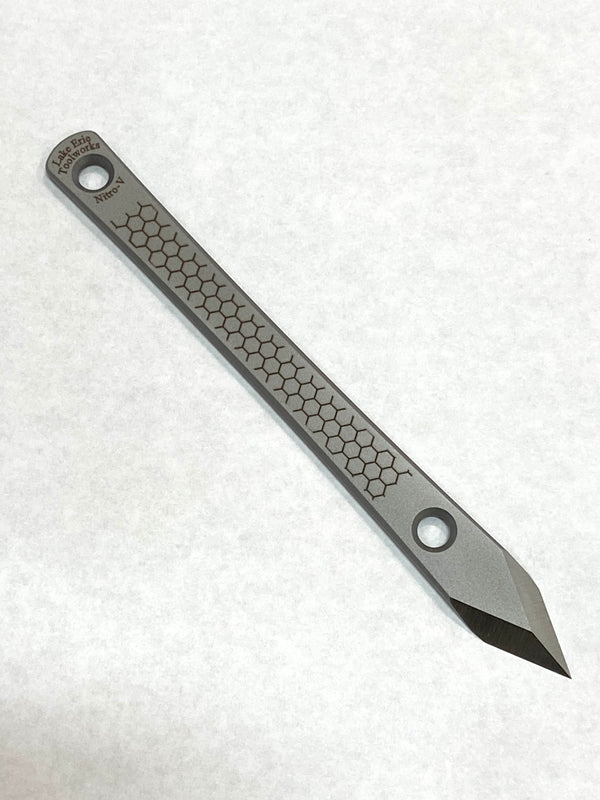 Whether you are marking out your joinery to ensure tight fitting dovetails or mortise and tenons, or chiseling the corners of a half-blind dovetail to ensure a perfect fit, then this is the tool for you.
A perfect gift idea for the woodworking relative or friend in your life.
Our solid stainless steel marking knife details:

1/8" thick x 5/8" wide x 5-7/8" long, easily fits in an apron and feels great in the hand.

Precision machined.  Variable width chamfers on the top and bottom sides allow for picking the knife up easily.

Satin finished for looks as well as just the right amount of grip.
2 holes, countersunk on the top and bottom.  One for hanging the knife up and the other acts as a gripping point for your finger and thumb. 
Where's the wooden handle?  It would get in the way of marking out joinery in tight spaces and laying the knife flat in use.  Gripping the knife near the cutting edge also allows for much greater control.  Further, it can be sharpened in a honing guide such as the Veritas™ MKII.

Spear point is perfect for marking in either direction and fits into tight spaces.
Lapped flat back for using it as a chisel.  Excellent for chiseling into the inside corners of half-blind dovetails.

Nitro-V Stainless knife steel hardened to Rockwell 60 and cryogenically treated.

We machined and tested sample knives in several tool and knife steels including O1, A2, 1095, CPM-3V and have discovered that Nitro-V is the optimal formula for a marking knife. 

Nitro-V hardened to Rockwell 60 has the ideal mix of toughness, edge retention, ease of sharpening and corrosion resistance for a marking knife.

Includes marking knife and a leather sheath complete with hammered copper rivets.
Also includes options for engraving patterns.  Patterns can be engraved on both faces or just the top face (except for 'Clean', which is only on top face)
Leadtime: Expected to ship out in approx. 4 weeks.

Video review from Shawn Graham - Wortheffort