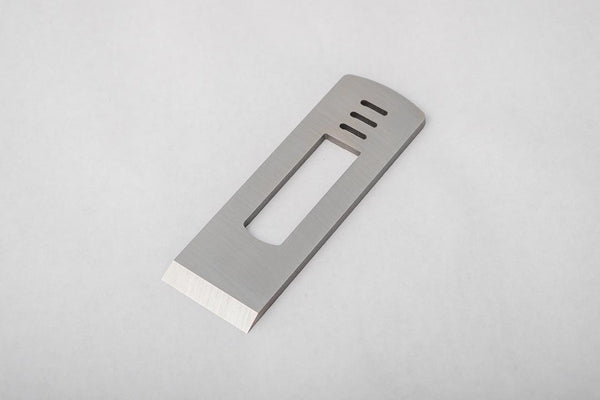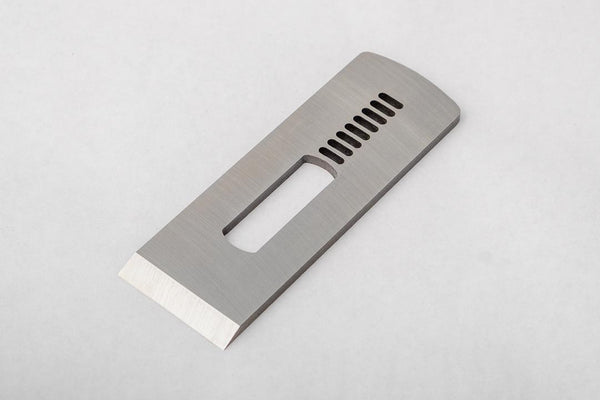 Experience the incredible performance of our CPM MagnaCut handplane blades. With the highest performance ratings, our blades will blow you away with their superior edge retention, toughness, and corrosion resistance. Try them and feel the difference—you won't be disappointed!
NOTE:  1-5/8" width x 7/16" slot blade is currently in production - signup for newsletter to get updated


CPM MagnaCut: powder metal blade steel with ideal characteristics

Ultra-fine grain structure including extra hard Vanadium and Niobium carbides for incredible wear resistance: hones to an exceedingly sharp edge, you'll sharpen less often and your blade will last longer

Double tempered and cryogenically treated to Rockwell C 62 hardness

Unparalleled corrosion resistance
.1" thickness

Typically a drop-in replacement but you may need to file the lateral adjuster slightly (if you have one) to fit the slot
Works with Stanley Block Plane blades with the same slot and adjuster pattern (does not work with new Sweetheart Block Planes, click here for those)
Sharpening Note:  As CPM MagnaCut uses Vanadium and Niobium carbides to improve wear resistance, standard aluminum oxide abrasives aren't as effective as harder abrasives.  Diamond and Ceramic stones work great.  We've tested and recommend both Shapton Pro* and Shapton Glass Stones*.
Having trouble finding the right blade?  Click here for a full list of tools that we make blades for and the correct product page.
*Affiliate links