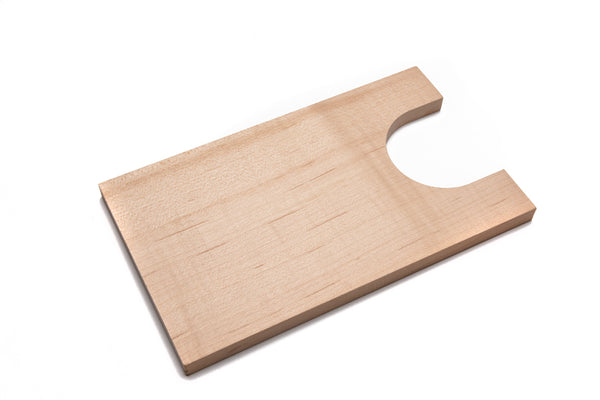 Description:

A garter fixes the wood vise screw hub to the wood vise front jaw "chop" so that it allows the vise jaw to move in or out by turning the screw.
Our internal garter consists of a piece of hard maple wood that has a half-circle cutout to match the garter groove machined on the vise screw which is installed in the vise chop with a mortise.
Details:
Hard Maple Internal Garter includes:
  >>One 4" wide x 4" long x 3/8" thick hard maple garter with semi-circle cutout that matches our vise screw garter groove.
You will have to layout and mortise your vise chop for this garter
(Leadtime: Ships within 1 week)