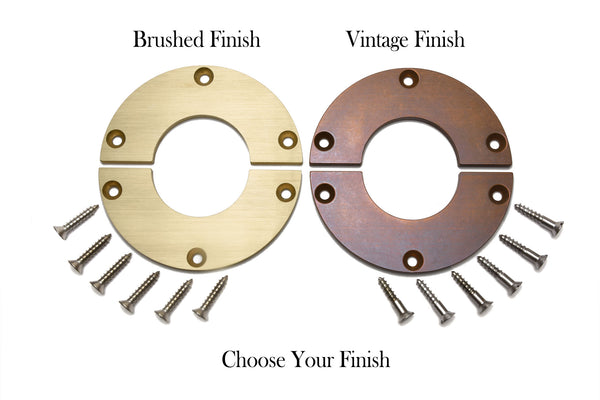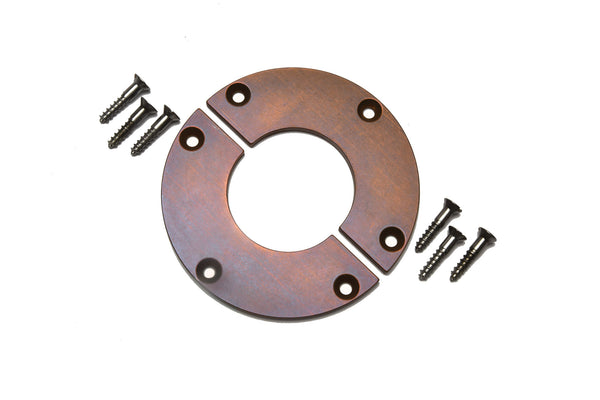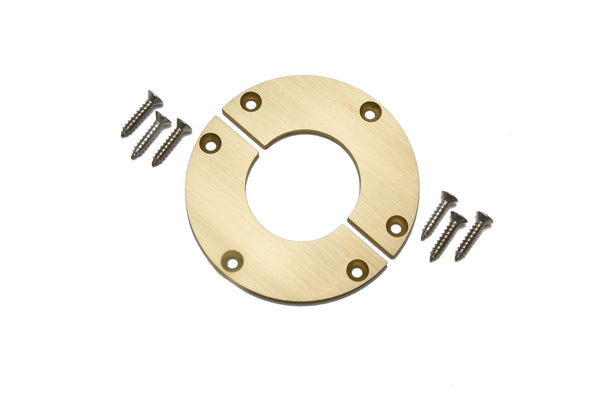 2X Vise Brass External Garter Set - includes:
Description:
A garter fixes the wood vise screw hub to the wood vise front jaw "chop" so that it allows the vise jaw to move in or out by turning the screw.  Our external garter is composed of 2 semi-circular, half-moon shaped pieces of brass (similar to a large thick washer that is cut in half) that are joined together around the vise screw garter groove to ultimately secure the screw to the front jaw chop.
Details:
1/4" thick garter sets include your choice of either our aged "Vintage Finish" or our "Brushed Finish" brass garters.
"Vintage Finish" garter sets include flat head steel screws and "Brushed Finish" garter sets include phillips head stainless steel screws.
Garter size - inner hole diameter is 2-1/2" and outer diameter is 5-1/4"
(Note: Only one garter set is included as "2X" refers to the name of this product and does not mean that there are two garter sets included.)
(Leadtime: Ships within 3 to 4 weeks)