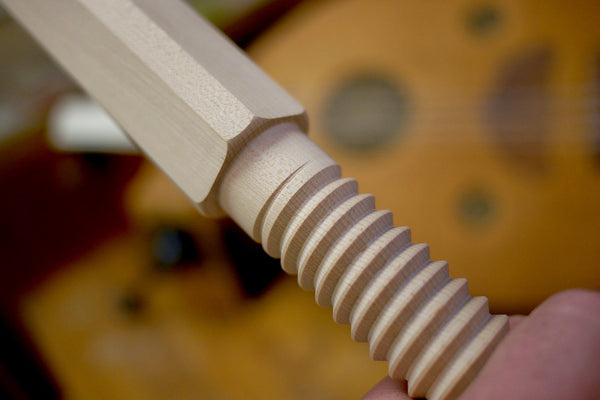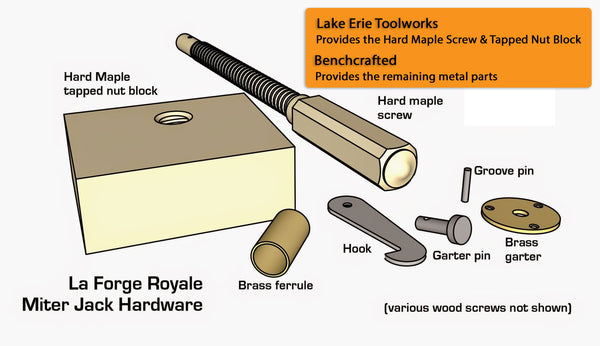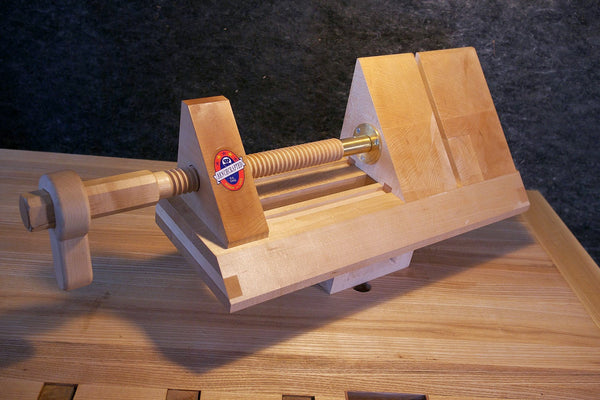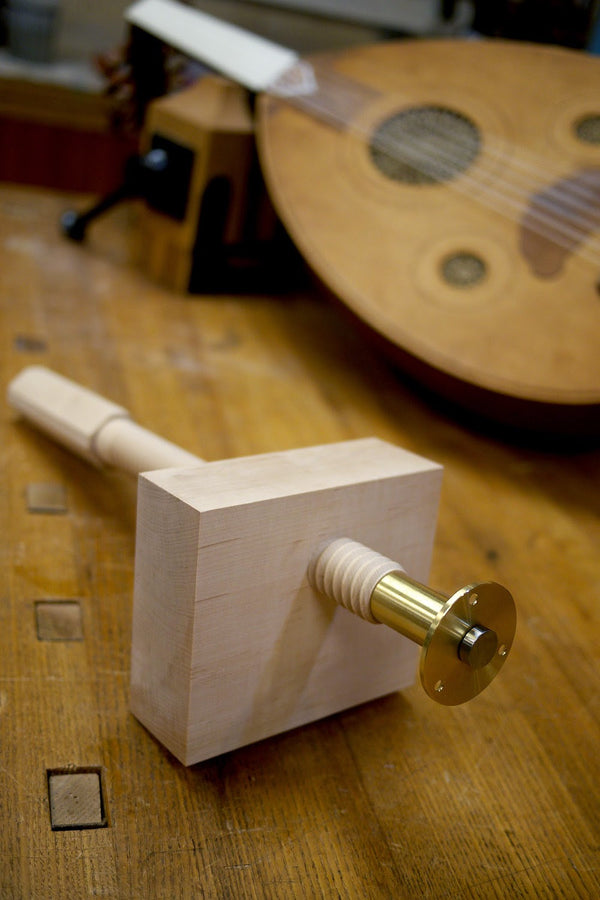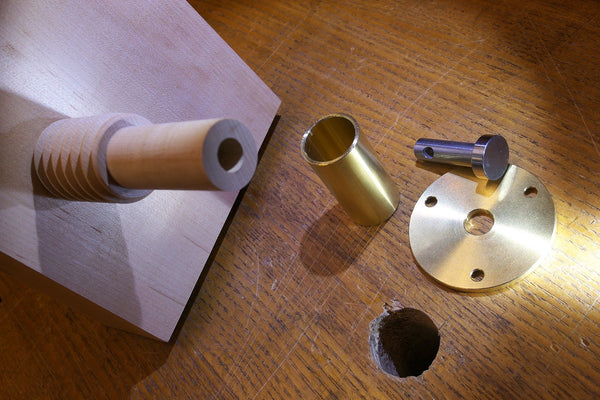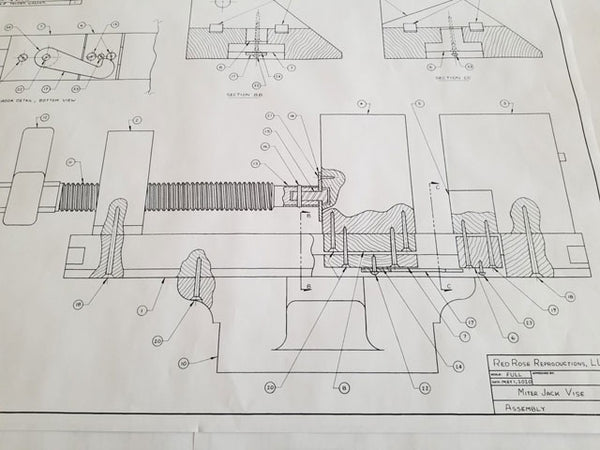 The La Forge Royale Miter Jack wooden vise screw and nut are the precise clamping components needed to build and power this amazing vise form. 
The vise screws are hard maple with an 8 sided grip, 1-3/16" diameter threaded section with 4 turns per inch and 90 degree threads.  90 degree (flatter) threads are less likely to chip on smaller threaded vises and are the type that we use on our Moxon screws as well.  60 degree threads (steeper) work better for larger screws with lower turns per inch (bigger threads) as they have more surface area for the screw and nut to engage; that is the type that we use on our larger bench size vises.
The vise screw and nut block are sized to work with the La Forge Royale Miter Jack drawings made by Benchcrafted available here.  They will also work with Red Rose Reproductions Miter Jack engineered drawings available here. The vise screw is sanded and ready to finish and the nut block is milled to size, ready for your next assembly steps.
Here is another link to all of the related Blog content including the history of the tool as well as a detailed build log: La Forge Royale.  
Note: 
The Screw & Nut kit does not include the metal hardware, you will need to purchase that separately from Benchcrafted here. 
You can also purchase a full set of Miter Jack engineered drawings from Red Rose Reproductions

here

.
Photos courtesy of Benchcrafted Blog and Red Rose Reproductions website.
In stock as of 5/17/2023.  Leadtime is 4 weeks if listed as out of stock.